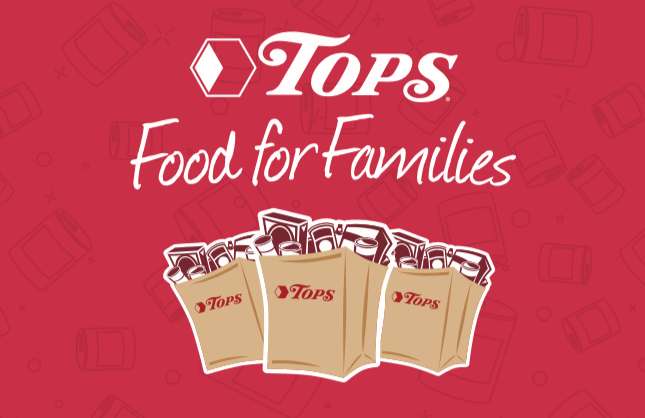 2020 Food for Families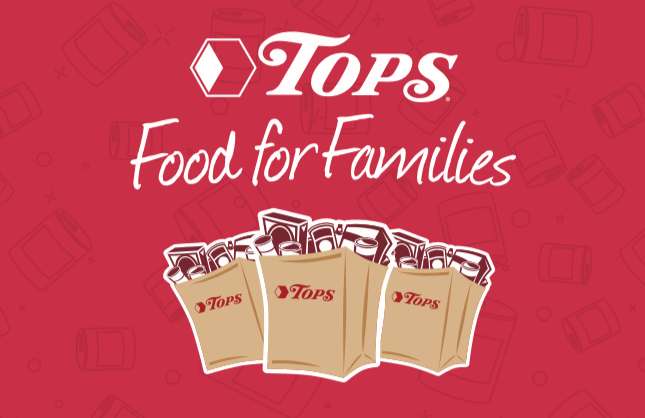 We're excited to once again partner with Tops Friendly Markets, WROC-TV, Citizens Bank & WCMF Radio for the annual Food for Families campaign this year!
The main Food for Families event is scheduled for Dec. 11, 2019.
The campaign features "Little Brown Bags of Hope," which are available for purchase at Tops locations between Nov. 24 and Dec. 28 OR through the Tops website. Shoppers have the option of purchasing a bag for $5, $10 or $20 (breakfast, lunch or dinner) or donate any food or money they wish.
On Dec. 11, Tops will host an all-day celebration that will be broadcast live by WROC-TV and on WCMF Radio at two Tops locations in Greece (3507 Mt. Read Blvd.) and Henrietta (1225 Jefferson Road).
Thank you to everyone who has stopped by in the past to support our efforts. We hope to see you again this year!