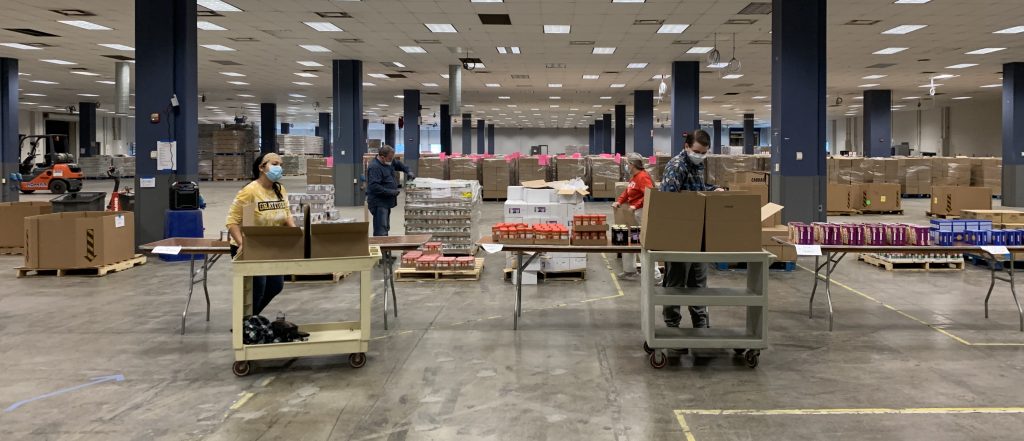 Foodlink and the entire Feeding America network of 200+ food banks always cherishes the month of April because we get to boast about our wonderful volunteers.
It's Volunteer Appreciation Month! And this week in particular (April 20-24), is Volunteer Appreciation Week!
Volunteers donate their time, energy, and skills toward our mission of ending hunger and building healthier communities. Their support allows us to continue to serve individuals and families in need across our 10-county service area. We are so grateful to the thousands of volunteers who play such a critical role in our operations year after year.
This year, though, things are a little different.
The COVID-19 pandemic that has spread across our area, closed schools and businesses, canceled events and altered the way we communicate with one another has forced Foodlink to make some tough decisions. We suspended several progams, and the volunteer opportunities that supported them. We reduced the capacity of others, and introduced several new safety precautions to mitigate the spread of the virus in our communities. We appreciate everyone's patience and flexibility during this unprecedented time.
We have been thrilled to see so many new and familiar faces assist with our COVID-19 Response efforts. To date, volunteer support has been critical to helping us:
Assemble more than 35,000 Emergency Food Supply Boxes
Pack more than 15,000 bags for our BackPack Program.
Assist at more than 25 drive-thru food distributions
Collectively, volunteers have donated more than 3,600 hours to support our mission! That's the equivalent of about 18 full-time staff members!
To ALL of the volunteers who have supported us this past year, and during recent weeks under difficult circumstances, thank you for supporting our mission to helping individuals who need our help. We could not do this important work without you.