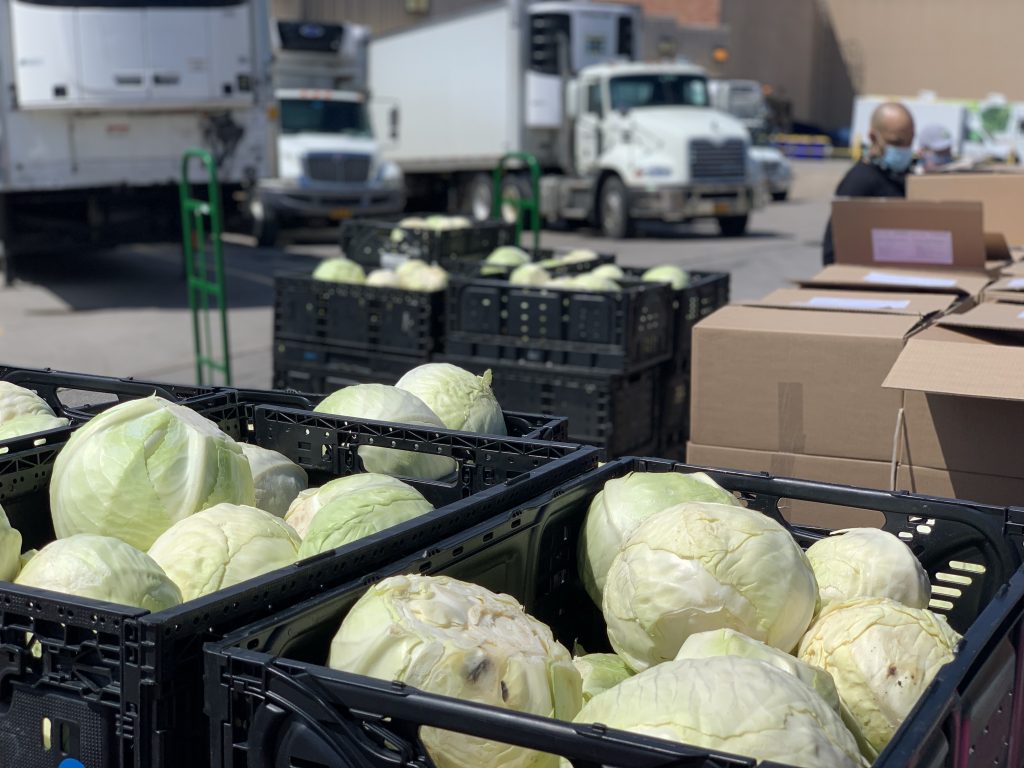 The food-insecurity rate throughout Foodlink's 10-county service area is projected to rise 45% due to the COVID-19 crisis, according to estimates released by Feeding America on Tuesday.
"The Impact of the Coronavirus on Local Food Insecurity Analysis" details how food insecurity may increase in 2020 due to COVID-19 for the overall population and children by state, county, congressional district and each service area of the 200 food banks that comprise the Feeding America network. The report used baseline data from the latest Map the Meal Gap report, and calculated an increase due to the relationships between food insecurity, poverty, and unemployment.
REPORT SUMMARY: The impact of the Coronavirus on Food Insecurity
When the initial 2020 Map the Meal Gap report was released (using 2018 data), the food insecurity rate for Foodlink's service area dropped to 10.9% — down from 11.5% the year prior. That equated to 136,610 people. According to this new report, the food-insecurity rate is expected to rise to 15.7% — the equivalent of 197,520 people.
The child food-insecurity rate saw a similar spike, from 18.7% to 27.2%.
The devastating toll that COVID-19 has taken on local economies has caused unemployement to rise to levels not seen since the Great Depression. Feeding America is basing its latest report on a scenario that projects a rise in unemployment by 7.6 percentage points, and a rise in poverty by 4.8 percentage points.
Prior to the pandemic, Ontario County owned the lowest food-insecurity rate in Foodlink's service area at 8.9%, while Allegany owned the highest (12.8%). Both counties still bookend the data, but their rates have risen to 14.1% and 17.7%, respectively. County-by-county data is available in the chart below.
For the past 5+ years, Foodlink's food-insecurity rate revealed that 1 in 8 people lived in a household that had limited or uncertain access to enough food. The COVID-19 projections now mean 1 in 6 people are considered food insecure.
Statewide, New York's food-insecurity rate is projected to jump from 11.1% to 16% — a rise that will affect nearly 1 million people.