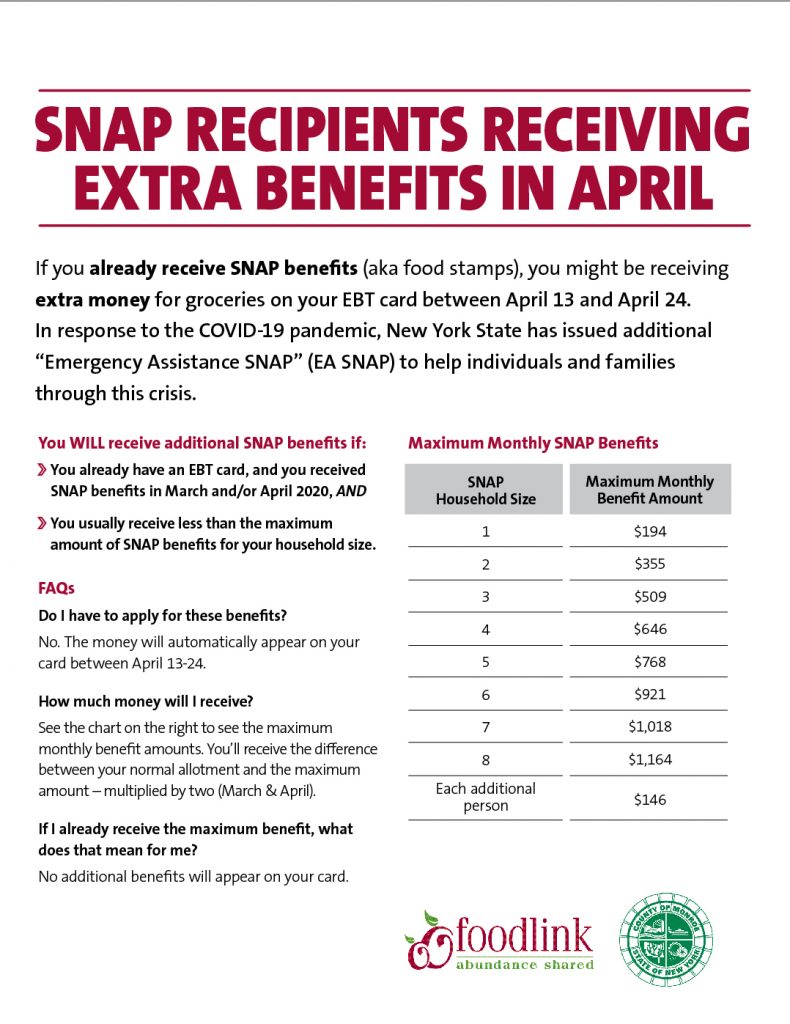 Foodlink and Monroe County's Department of Human Services are spreading the word about extra money appearing on SNAP EBT cards during the month of April.
This "Emergency Assistance" SNAP was approved through the Families First Coronavirus Response Act back in March (the second of three major stimulus bills passed by Congress). For people who received SNAP in March and/or April, they will receive extra benefits between April 13-24.
How much?
Congress approved households getting the maximum allotment for BOTH months. For example, if an individual (household size = 1) received a normal monthly allotment of $100, they would be eligible to receive an additional $94 for EACH month (total = $188).
See the charts above and below, and visit the Office of Temporary Disability Assistance website for a helpful FAQ about EA SNAP.
DOWNLOAD: Printable flyer in English & Spanish