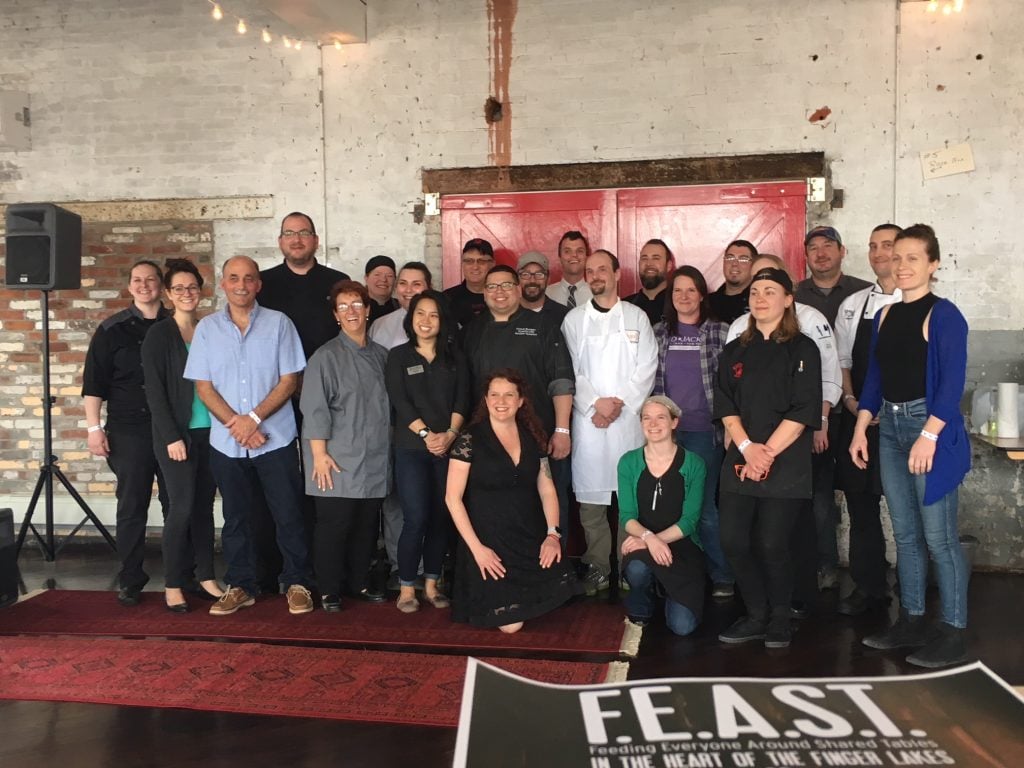 ---
What a F.E.A.S.T.!
The inaugural F.E.A.S.T. in the Heart of the Finger Lakes was held April 24, welcoming an enthusiastic — and hungry — crowd to The Cracker Factory in Geneva. The Foodlink fundraiser was championed and organized by Chef Samantha Buyskes of H.J. Stead Co. and 3 Brothers Wineries. 
More than 200 people, including the staffs of 18 vendors, gathered for the event, which featured a V.I.P. pre-event, followed by the main event between 6 and 8 p.m. 
Exploring Upstate blog: Recap of the event
Photos: Facebook album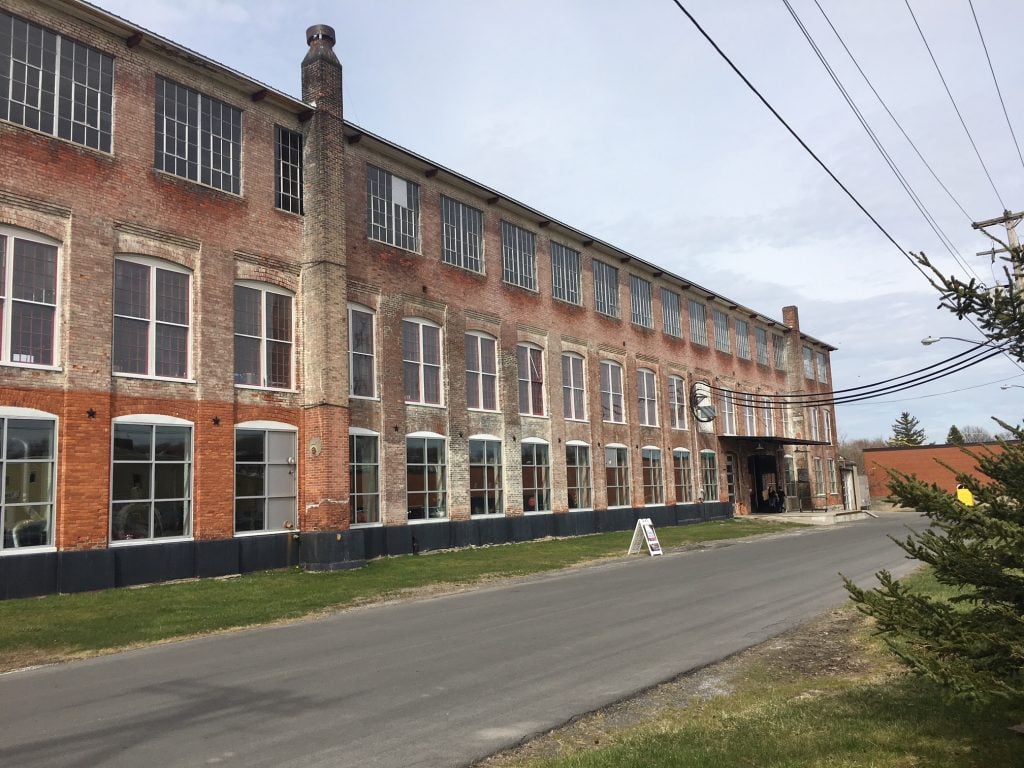 Featured vendors included: FLX Foodies, Karma Sauce, Newbury Park Pastries, HJ Stead Co., 3 Brothers Winery, Knapp Winery and Vineyard Restaurant, Veraisons Restaurant at Glenora Wine Cellars, Eat me Ice Cream, Foodlink/Finger Lakes Eat Smart New York, Wegmans, Linden Social Club, Halsey's Restaurant, Schraders Meats, Park Inn, Stan's Waterloo, Muranda Cheese Co., Red Jacket and Lively Run.
Two bands were featured at the event: Not From Wisconsin, and Cool Club and the Lipker Sisters.
Foodlink is grateful to Buyskes and the amazing owners of The Cracker Factory for their kindness and support in planning this event. Guests seemed pleased with the setting and delicious sampling of foods, and were hopeful for its return in 2019. 
We couldn't agree more!