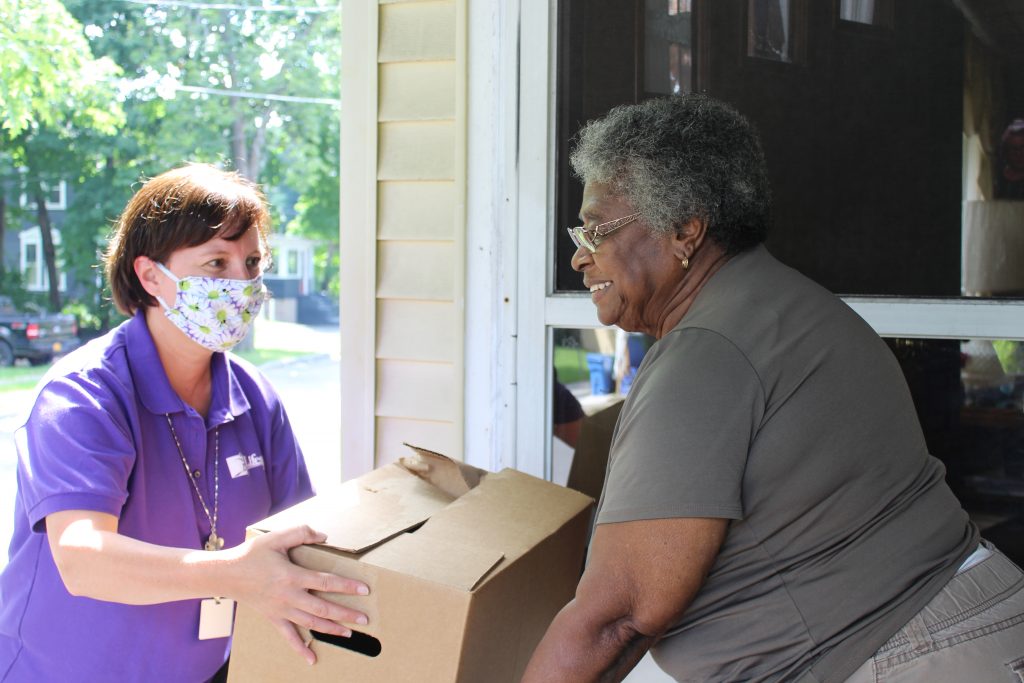 Foodlink has been selected to receive a $100,000 "Senior Hunger" grant from Feeding America, courtesy of the Enterprise Rent-A-Car Foundation.
The grant will fund Foodlink's ongoing partnerships with organizations that help deliver food to Rochester-area seniors. Throughout the pandemic, Lifespan has served a critical role in delivering thousands of food boxes to seniors, and will continue to work with closely with Foodlink for this project. Ibero American Action League and the Charles Settlement House were also named as collaborating partners for this grant.
In Monroe County, approximately 128,000 people — or 21% of the population — are 65+. Of those, about 7 percent (8,960) live below the poverty line, according to "Age Wave" a report by Lifespan on the changing demographic landscape of the Greater Rochester region. The 65+ population in Monroe County is expected to rise from about 40,000 in 1970, to just shy of 150,000 by 2030.
Enterprise Rent-A-Car Foundation and an anonymous donor have provided a total of $4 million in funding to support this grant opportunity to multiple food banks within the Feeding America network. Enterprise has already granted millions of dollars to the network through its "Fill Your Tank" initiative, which began in 2016.
Foodlink aims to expand its existing relationship with the three aforementioned community partners to deliver food boxes from its food banking operations, and meals from its community kitchen, to vulnerable seniors in Rochester.
By working with three diverse, community-based organizations who serve seniors with wrap-around services in Rochester, Foodlink aims to address the issue of access and affordability of food, and the unique needs of grandparent-led households through regular, targeted grocery and meal distributions. By establishing regular distributions with each of our partner organizations, we can provide greater food security to hundreds of local seniors.