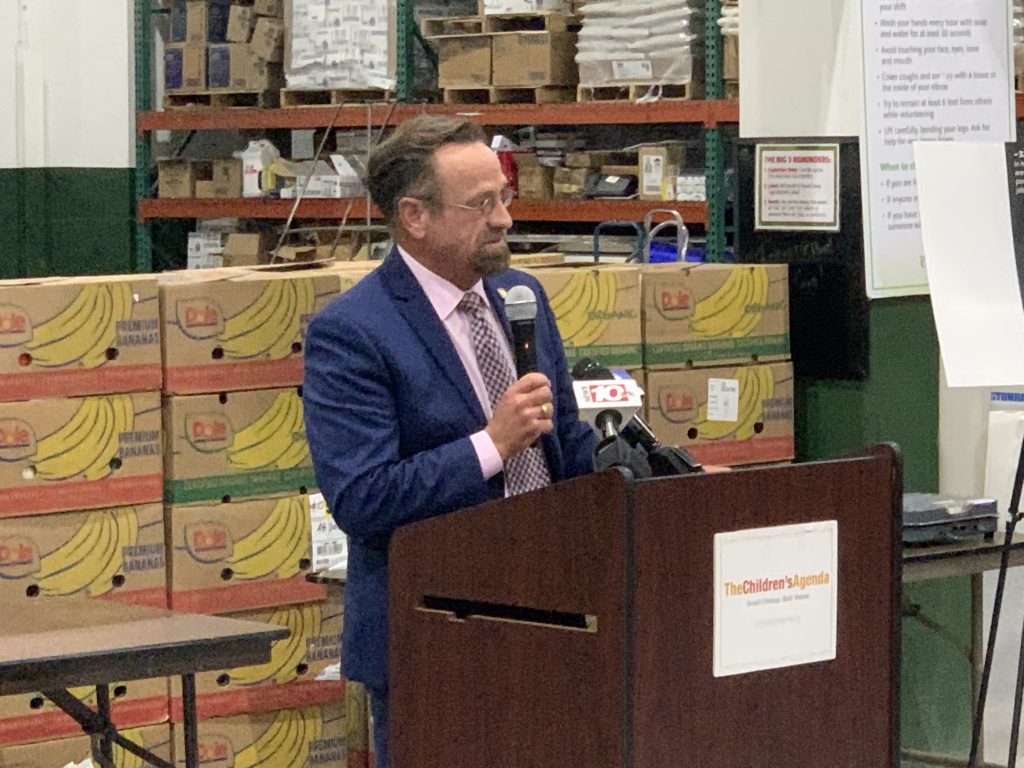 Foodlink on Thursday hosted representatives from RMPAI, URMC, two prominent Rochester nonprofits, and Assemblymember Harry Bronson to announce a new bill that aims to cut childhood poverty in half within the next 10 years.
Citing the fact that nearly 900,000 children in New York State live in poverty, including approximately half of all Rochester children, Bronson is sponsoring a bill that would start by creating an advisory council to "to research policy ideas, develop best practices, and continually monitor relevant benchmarks to ensure that New York remains on pace to successfully reduce child poverty by 50 percent in 10 years."
The Children's Agenda and Action for a Better Community — two Rochester nonprofits — spoke up in support of the bill on Thursday, with leaders of both organizations — Larry Marx of TCA and Jerome Underwood of ABC — in attendance.
"The public policy decisions New York State makes or fails to make in these same areas from now until 2030 will determine the trajectory of the health, education and success for hundreds of thousands of this generation's children," Marx said.
Underwood cited a quote from author and lawyer Bryan Stevenson's book, Just Mercy, in saying "the opposite of poverty isn't wealth, it's justice."
Two other speakers at the event included Dr. Patrick Brophy, chair of the Department of Pediatrics at Golisano Children's Hospital, who said: "The effects of child poverty on health are pervasive and begin at birth and continue into adulthood and retirement age."
Candace Cabral, who serves on the Rochester-Monroe Anti-Poverty Initiative, and is one of Foodlink's Curbside Market Ambassadors, spoke from her point of view as a single mother of four living in poverty. She urged the passing of the bill to help her, and the many other Rochester residents living in similar circumstances.
The advisory council will explore several policy proposals, such as: Expanding and strengthening New York's Earned Income Tax Credit to align with New York's minimum wage; Expanding and strengthening New York's child tax credit to include young children, and to eliminate the minimum income threshold; Expanding work training and employment programs in New York; Expanding access to subsidized housing vouchers; and Expanding access to subsidized child care.
Senator Jessica Ramos of Queens is co-sponsoring the bill. The Children's Agenda is urging other legislators to sign a pledge on their website, in support of the bill.