While many of the traditional public activities we plan for National Nutrition Month can't be done in a pandemic (sadly, COVID interrupted last year's celebration, too), we still use March as a chance to promote healthy foods, wellness, and the hard work of our nutrition education team.
This year, drawing inspiration from our new 'Cooking with Foodlink' curriculum that allows us to teach cooking classes virtually, we wanted to highlight how food still has the power to connect us all. It connect us with our families and personal histories, and with one another. We've collected some "staff picks" of favorite recipes from our curricula to share with you, and encourage you to give some them a try this month, and share them with your friends and family. We'll also share some cooking demonstrations on social media throughout the month. You can DIY at home, or even take it one step further and Zoom, FaceTime, Skype — or however you communicate with your loved ones these days — and cook together virtually!
We look forward to the day when breaking bread over large communal gatherings returns to everyday life. In the meantime, share, cook, chat, laugh, connect, eat … food is a powerful way to bring us together — even when we're apart.
Enjoy the recommendations below, from our family to yours:
Educator: Kaderia Cox
Why I chose these recipes: I chose these two recipes because they are always the ones with the best reactions from class participants. Both are very easy to prepare, and packed with a bunch of veggies. Most kids are hesitant before trying, and the parents are always excited to try it with their children.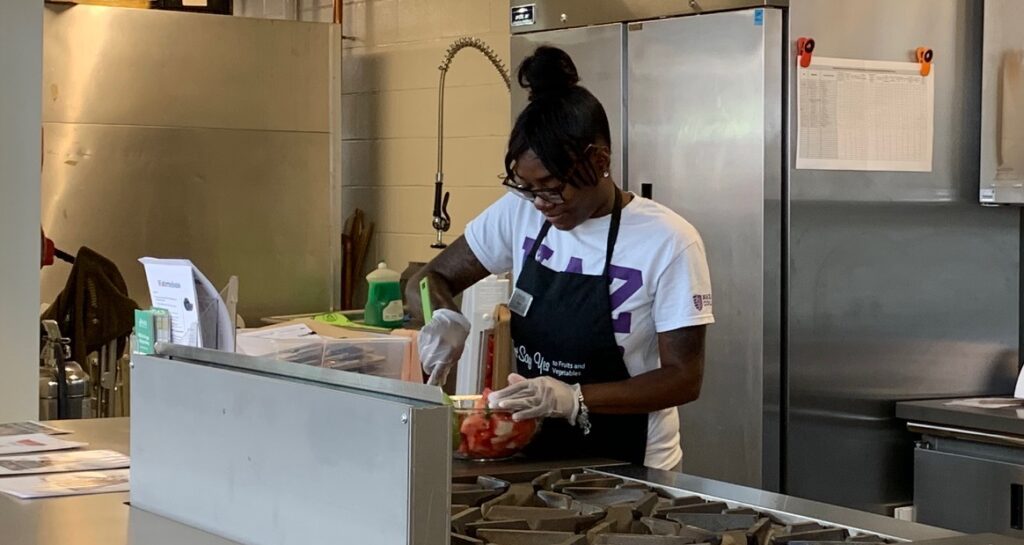 ___________________
Educator: Desiree Bass
Why I chose this recipe: People are usually skeptical of this recipe at first, either because they think they don't like brussels sprouts or because the combination of apples and brussels sprouts sounds weird, but once they try it they are hooked! The key to cooking brussels sprouts is to not let them get mushy. Sautéed sprouts have a much better texture and flavor compared to boiled, and the apples add a nice sweetness to the dish.
Why I chose this recipe: This is one of my favorite summer salads! I like to change up the veggies depending on what I have on hand and sometimes I'll include white beans or shredded chicken for added protein.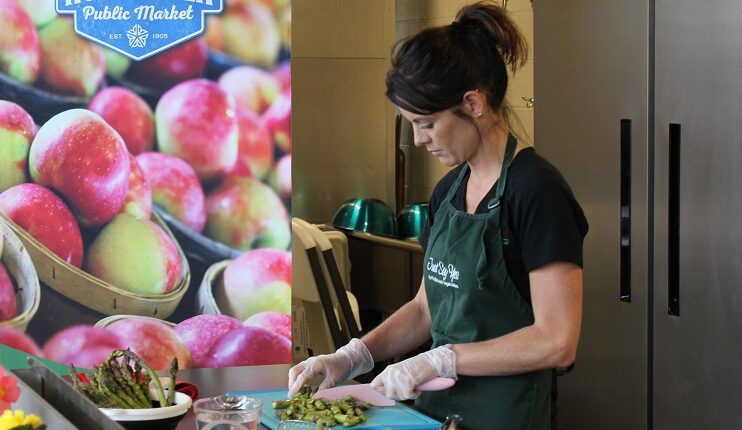 ___________________
Educator: Lora Downie
Why I chose this recipe: This recipe is delicious and reminds us that beets have a lighter (less earthy) flavor when eaten raw!
Why I chose this recipe: The flavor and texture of roasted vegetables really converted me to become a veggie lover. This is a great base recipe that can be used on almost any vegetable!
___________________
Educator: Cory Robinson
Recipe: Birthday Chocolate Icing
1 stick butter
2 cups sugar
2 Tbsp cocoa powder
1/2 cup milk
2 Tbsp Karo
1 tsp vanilla
pinch of salt
1. Cook on low heat, stirring occasionally until mixture begins to boil. cook and stir on medium heat for 1 min.
2. Let cool for 2 min in a sink of cold water
3. Add vanilla, then stir constantly until thickened and ready to spread onto yellow cake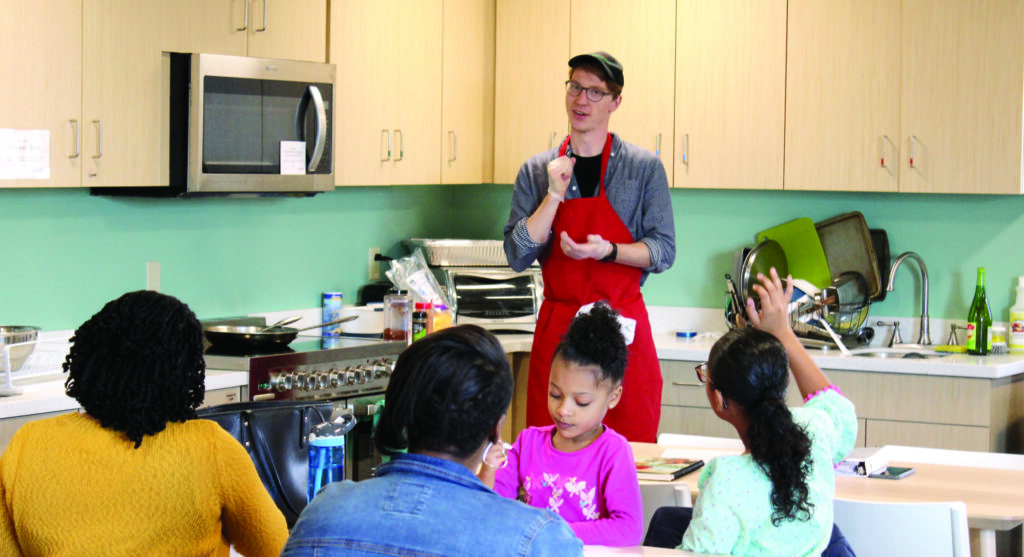 ___________________
Educator: Destiny Johnson
Why I chose this recipe: I love a good berry smoothie because it's a quick, easy, and fulfilling snack to make whenever I want a frosty and sweet treat.
Why I chose this recipe: Fruit Kabobs are a creative way to design your own color of the rainbow, but with fruits! I love them because I get to choose which fruits I want to style my Kabob with, and then add my yogurt to.
___________________
Educator: Marcy McMahon
Why I chose this recipe: This wintry recipe is warm, comforting, and you might already have all the ingredients (or items to easily swap in). This is a nice recipe to include in your rotation because potatoes and kale last a while, you don't need to use them right away. If you don't have potatoes, you could use rutabaga, parsnips, or sweet potatoes. If you don't have kale, use any green. If you have extra broth, use that instead of water. To make it a complete meal, add a can of white beans or chickpeas!
Why I chose this recipe: Rutabaga is one of my favorite vegetables because of its sweet taste and creamy texture, which pair so well with carrots. Make sure to peel the waxed skin off your grocery store rutabaga but leave the skin on if you can buy directly from a farmer! One time I made a big batch and made some fried patties out of the leftovers. I just added flour and an egg until the batter was thick, formed patties, pan fried them on both sides, and served them with a dipping sauce!