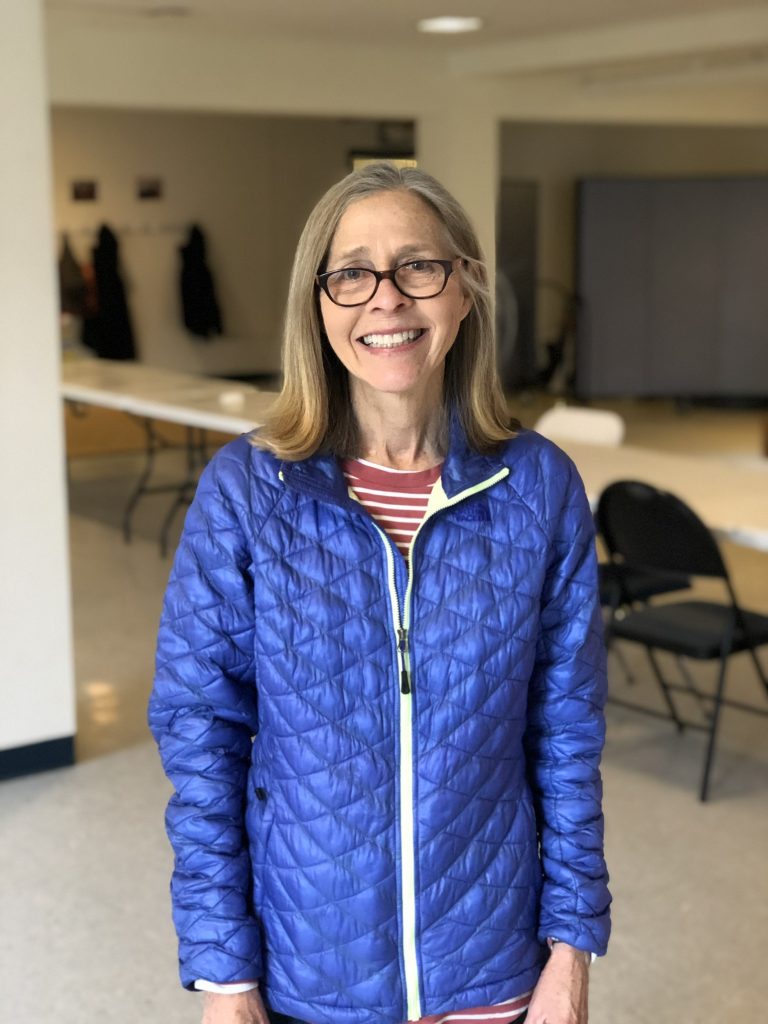 In honor of Volunteer Appreciation Month, we're spotlighting one of our devoted nutrition education volunteers who has been with us for more than 8 years!
Meet Anne Palumbo …
How long have you been a Cooking Matters volunteer?
I have been volunteering with Cooking Matters since 2011– 8 fulfilling years! I heard about the program through my college-age daughter. We wanted to volunteer together and she found the opportunity on social media. Although, unfortunately, she was unable to participate, I was immediately drawn to the program and have been volunteering ever since!
What does volunteering mean to you?
Volunteering with Cooking Matters is one of the most rewarding aspects of my life, on so many levels. Since I am keenly interested in nutrition and healthy cooking, it gives me great joy to see the immediate impact of what we teach and encourage. From young children exclaiming, "I want to be a chef!" to pregnant mothers lamenting "Oh, I had no idea there was so much fat in fast food," to adults struggling with high blood pressure saying, "I never thought to look at the sodium content of canned soup before," it is truly gratifying to see how this incredible program causes light bulbs to go off, and to know that I've played a role in someone's journey.
What do you love most about volunteering with Foodlink?
What do I love most about volunteering with Foodlink? It's hard to pick one thing! The organization itself is a gift to our city, and the tireless effort they make to ensure the success of Cooking Matters is another gift altogether. Having been with Cooking Matters since the beginning, I've watching it evolve over the years, and it has only gotten better. I have loved getting to know all ages of class participants that I would have never rubbed shoulders with had I not signed up to volunteer. And I especially love knowing that our message is getting across when they excitedly tell us they're shopping better, eating healthier, or that they made a dish we taught in class. I also really enjoy volunteering alongside the talented, knowledgeable Foodlink team, as well as the other volunteers. Every 6-week session is unique!
Interesting in volunteering? Learn more about the program at www.FoodlinkNY.org and sign up for an upcoming course!