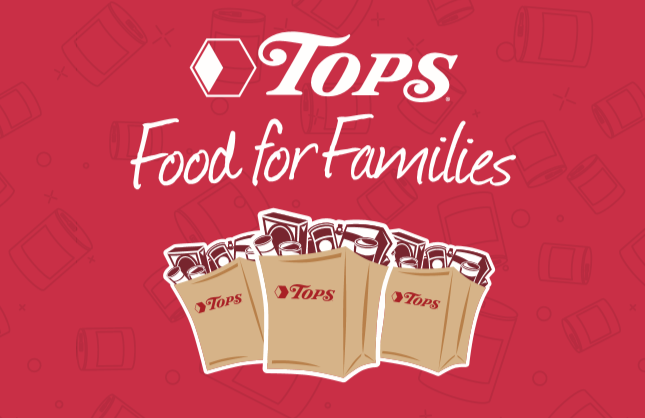 Food For Families w/ Tops
The season of giving is upon us and once again, News 8 & Tops Friendly Markets have partnered to benefit Foodlink, for the 15th annual Food for Families Food Drive. While the campaign lasts from mid-November through the Christmas holiday, the highlight each year is an all-day media event — held this year on Dec. 10.
You can help fill the table for a family in need this year by purchasing a Little Brown Bag of Hope, available at all Tops Markets throughout the campaign, and online at https://www.topsmarkets.com/littlebrownbags! Each Little Brown Bag of Hope contains nutritious food needed by Foodlink to help feed families in need. Little Brown Bags of Hope are available for $5, $10 & $20.
EVENT SPONSORS